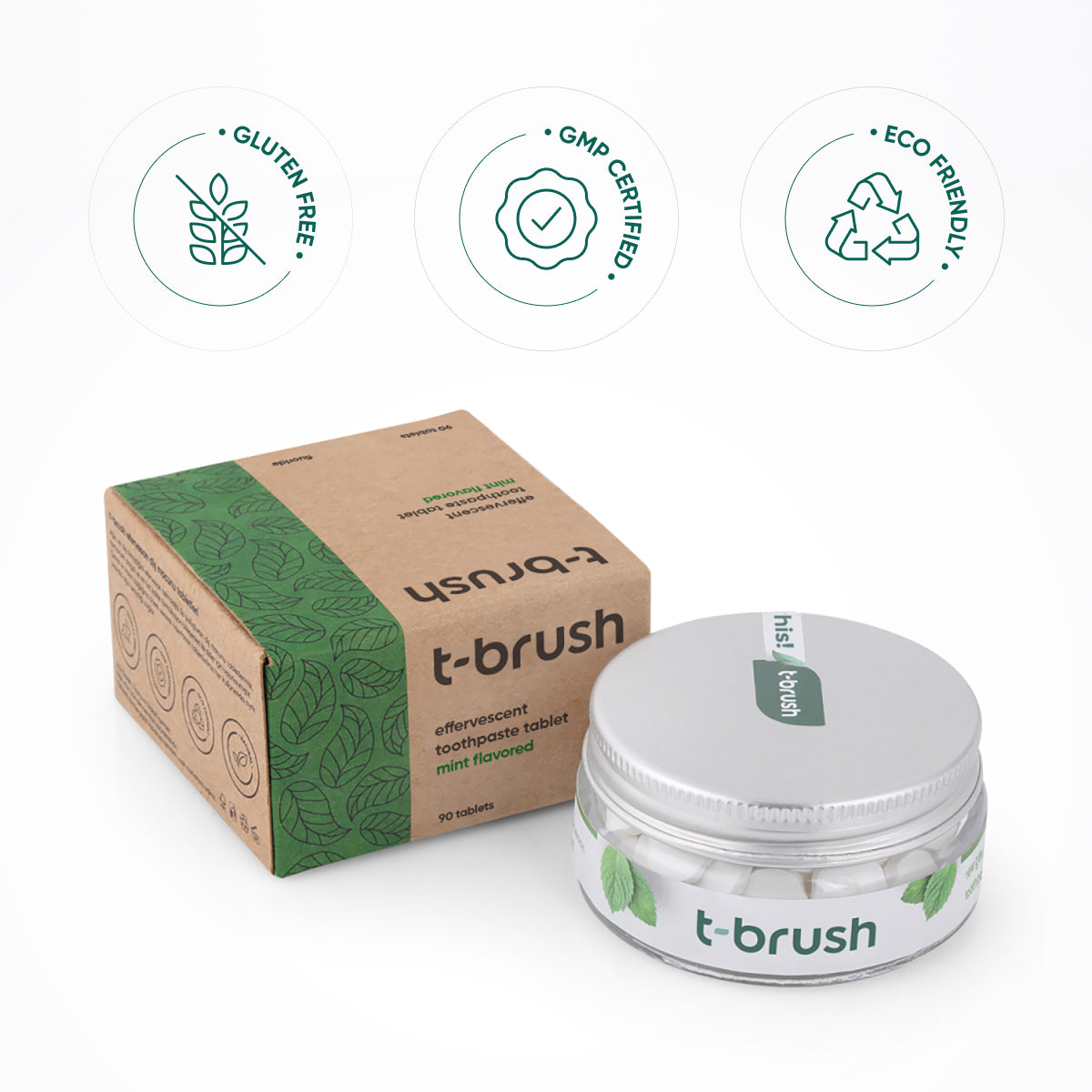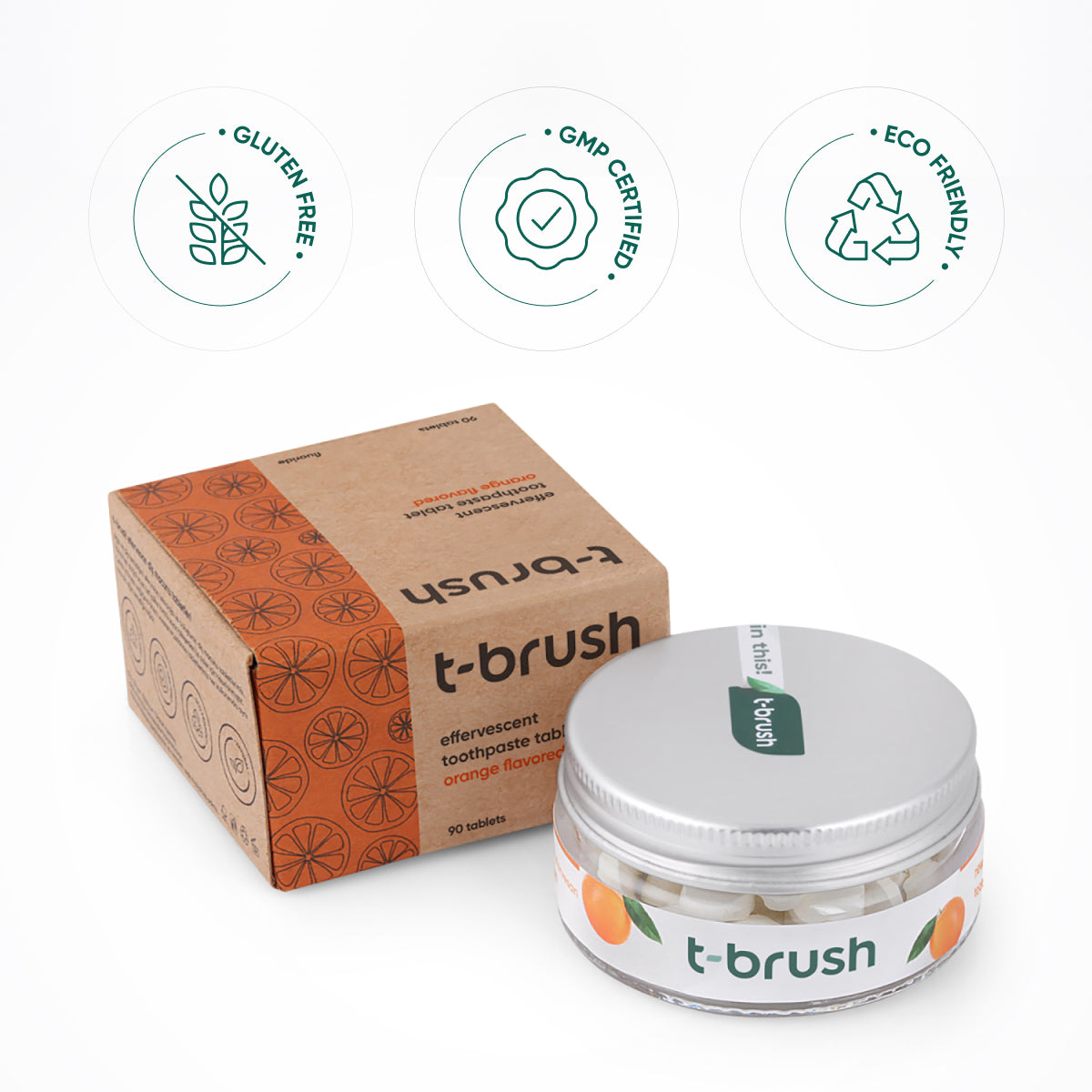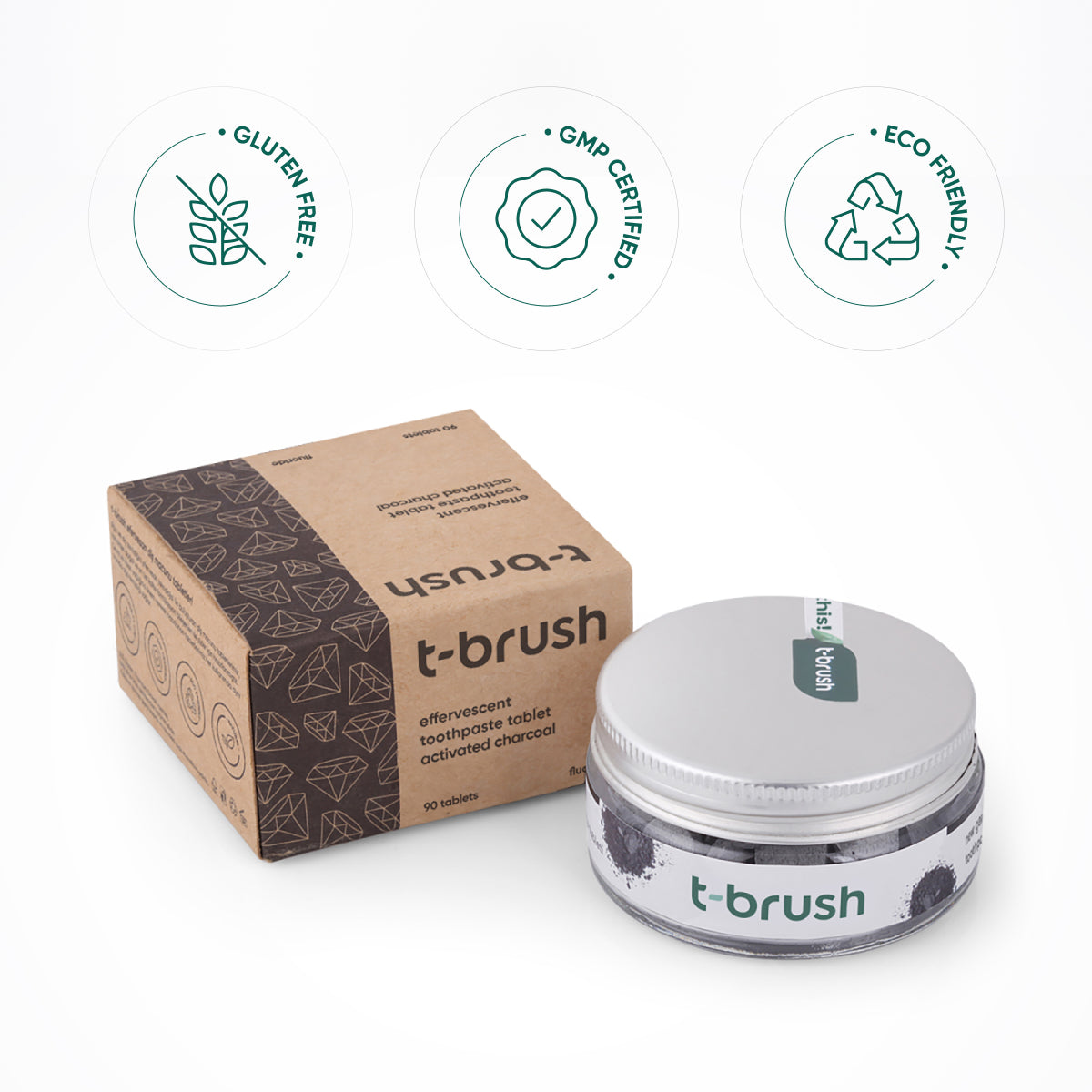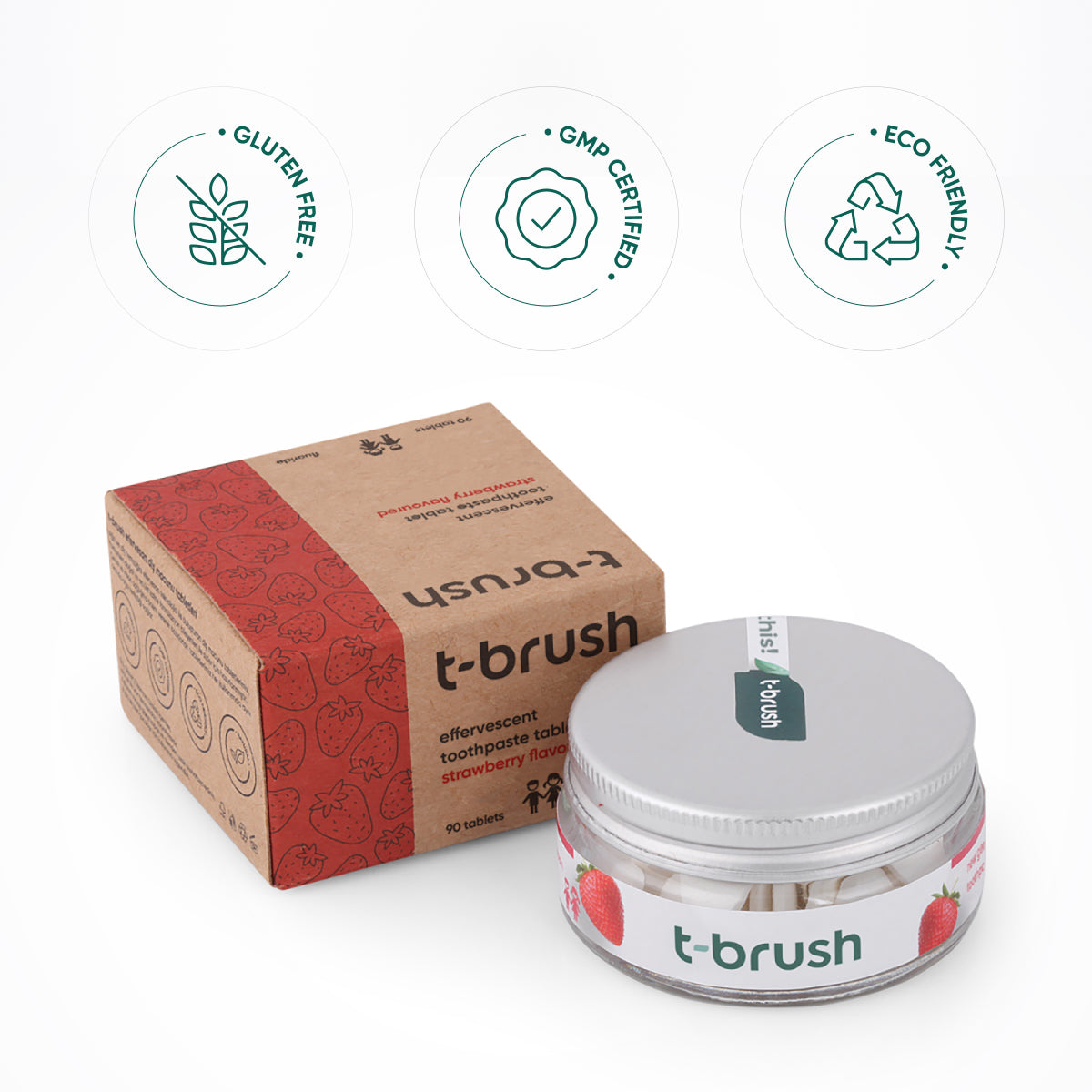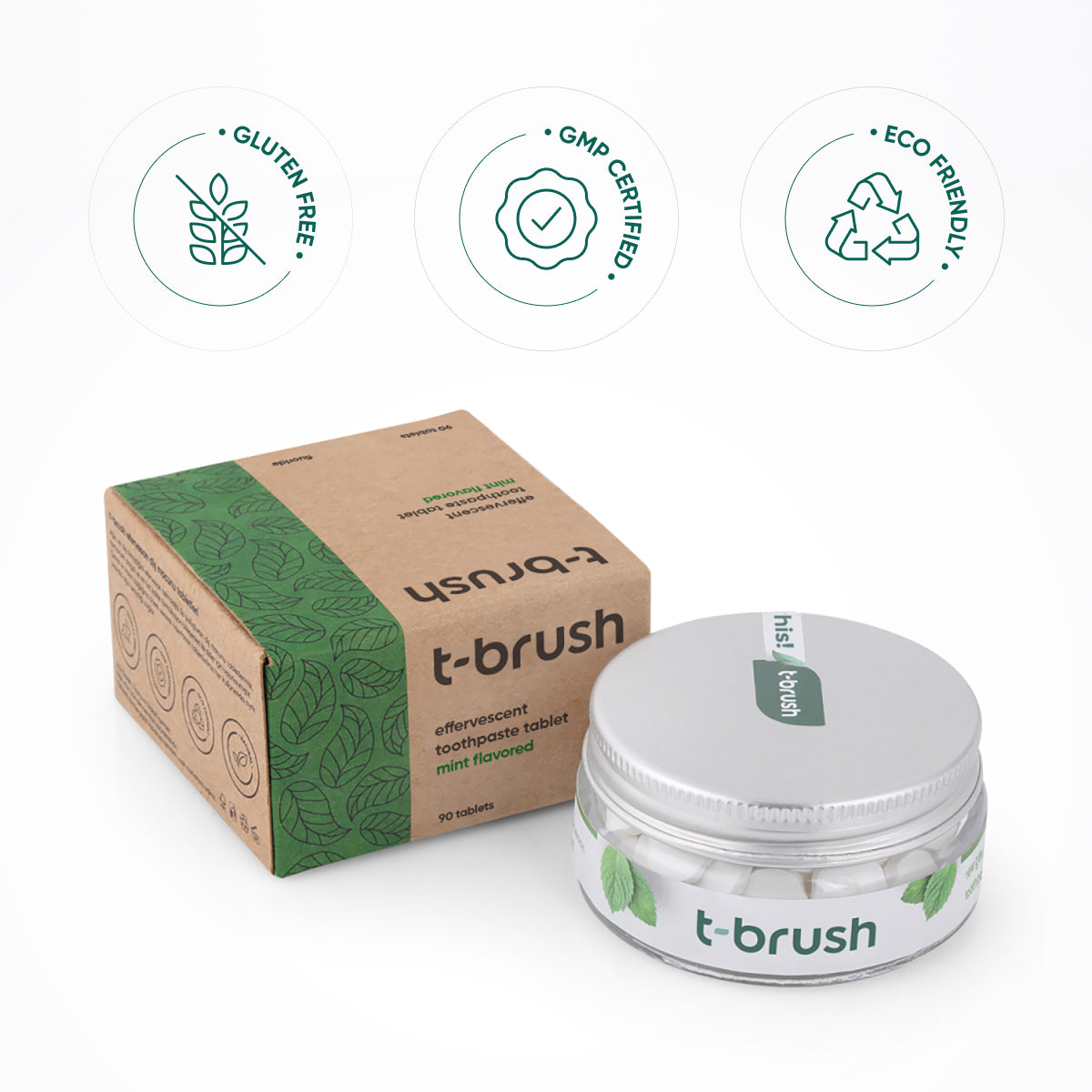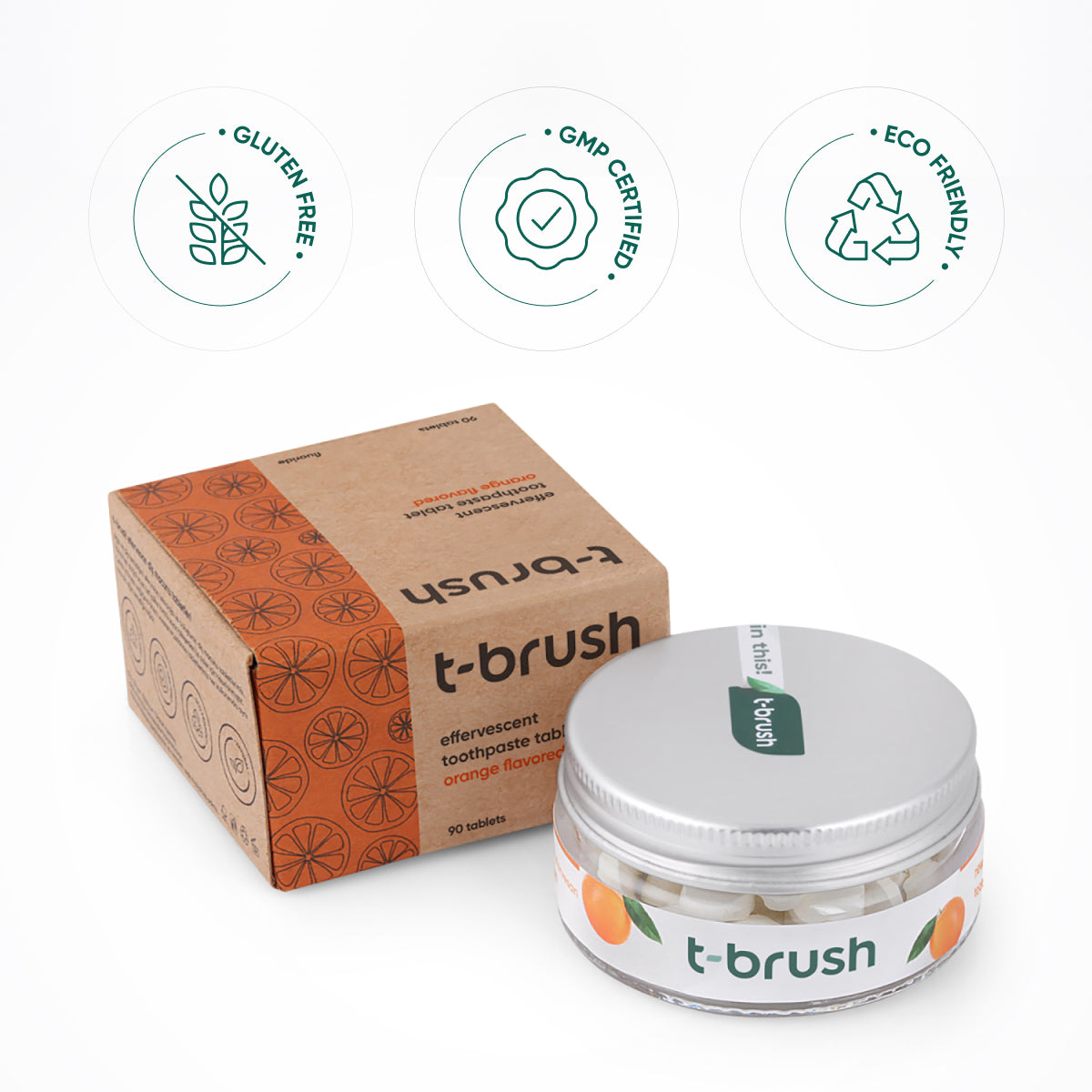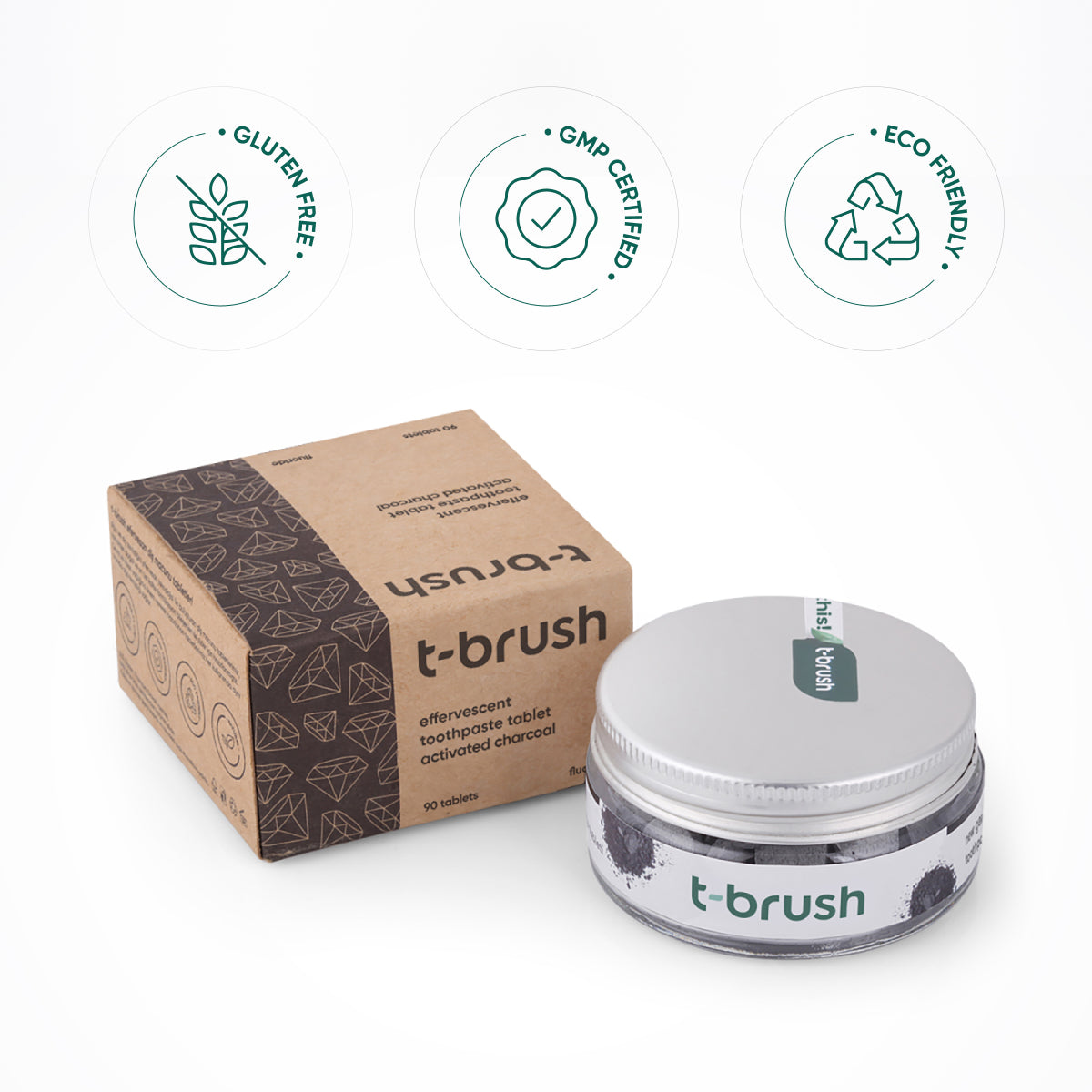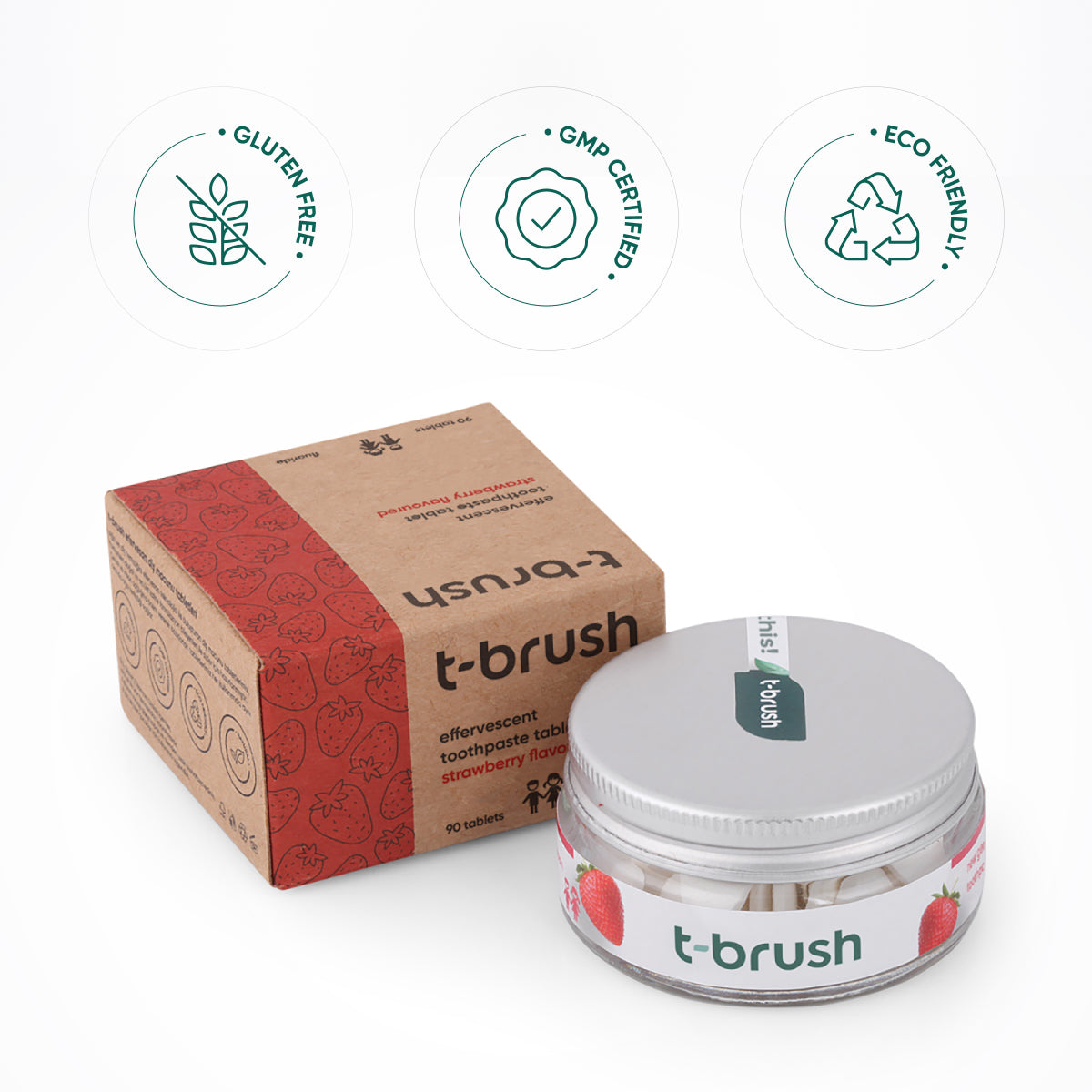 t-brush

Vegan Toothpaste Tablets

Experience revolution in your oral and dental health with the new generation of toothpaste tablets with fresh taste.
£6.90
The best foaming toothpaste tablet

(100%

guaranteed

)

Whitens without damaging teeth and gums

Protects against sensitivity

Prevents cavities

Gluten, Glycerin & SLS Free

100% compostable packaging

Natural & vegan ingredients

90 tablets used twice a day
Still not sure? Try a tester before buying the full size
Read FAQs to learn more about the tablets
Ecoliving toothpaste tablets
Put a tablet in your mouth and watch it foam within 5 seconds after the first bite. This patented natural foaming is only in t-brush tablets.
Natural toothpaste tablets for sensitive teeths
We use the highest quality ingredients with no artificial chemicals. Our ingredients are pure and safe because they are sourced from nature. We never use harmful and synthetic ingredients, SLS, Glycerin, Gluten and Titanium Dioxide in any of our tablets.
Fluoride or Fluoride free?
Fluoride is a natural mineral proven to be effective in preventing tooth decay and the development of cavities. Today, fluoride is added to nearly all local water supplies. Because of that, some people choose to go fluoride-free. Each t-brush tablet with fluoride contains 0.6 mg of fluoride, which makes up 0.13% of the total ingredients.
Toothpaste tablets with fluoride
Several reasons for t-brush toothpaste tablets
Comparison with traditional
Compare the new generation t-brush tablets with conventional toothpastes
Contain

synthetic chemicals

- SLS, Gluten, Titanium Dioxide

Not hygienic

to share with others

Cannot adjust

how much to use

250m tons of plastic waste

every year, degrading over years
Most contain

animal substances

,

tested on animals

Difficult to carry or restricted

on travels
Natural ingredients

: SLS, Gluten and Titanium Dioxide Free

%100 hygienic

to share with others

Pre-adjusted dose

; 1 tablet = 1 usage
Reusable glass bottle,

no plastic waste

, FSC certified craft package

Vegan

,

Cruelty-Free

Travel friendly

because water-free
Comparison with others
We already tested and compared the t-brush with other brand tablets. t-brush tablets are far better than others in terms of foaming, dissolving, taste and whitening.
SMILES 100% GUARANTEED
Try t-brush for one week, if you still don't like it, drop us an email and we'll make it right.
Discover all t-brush products