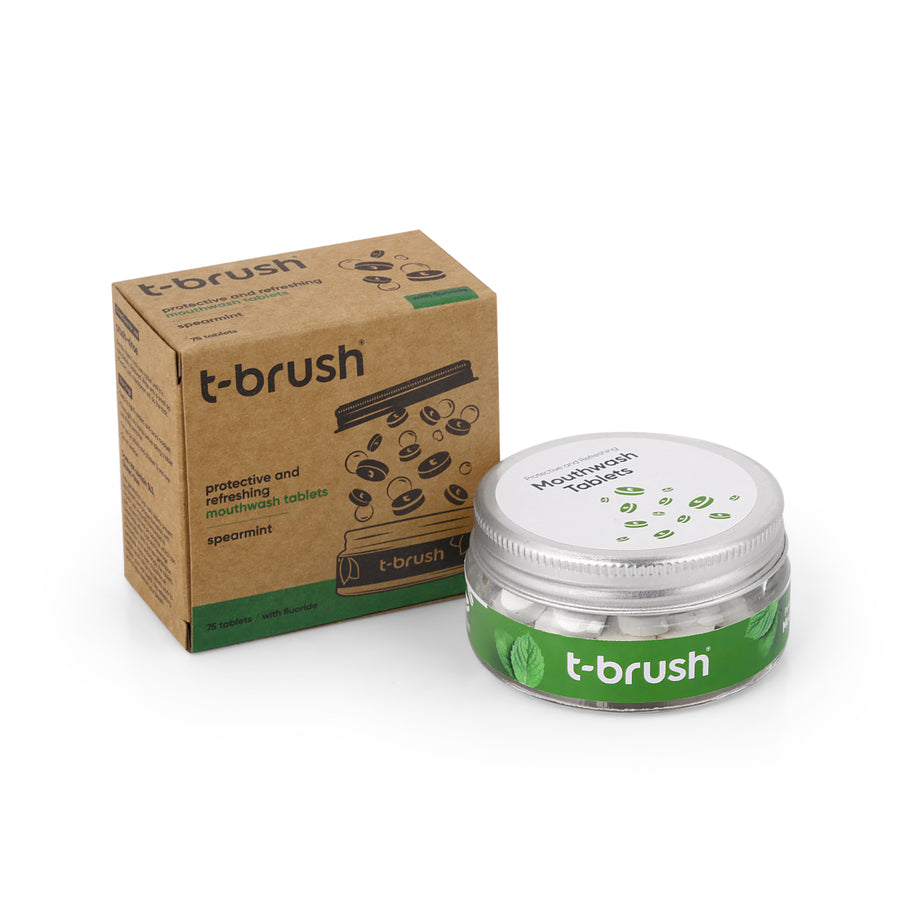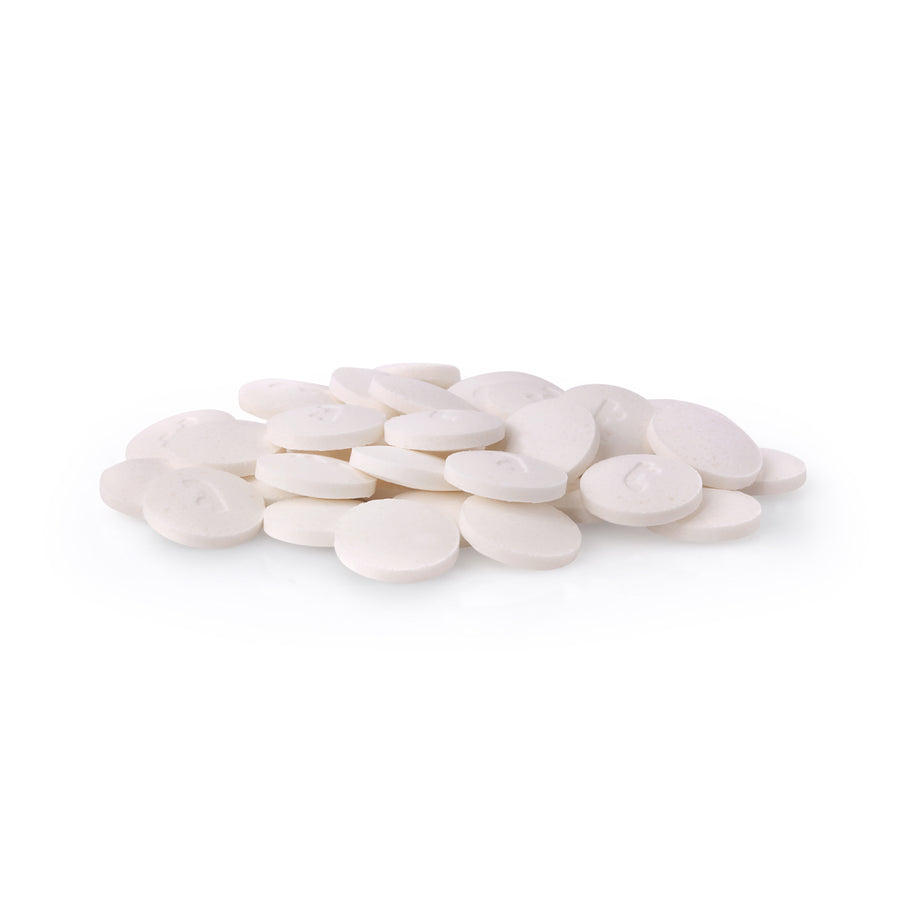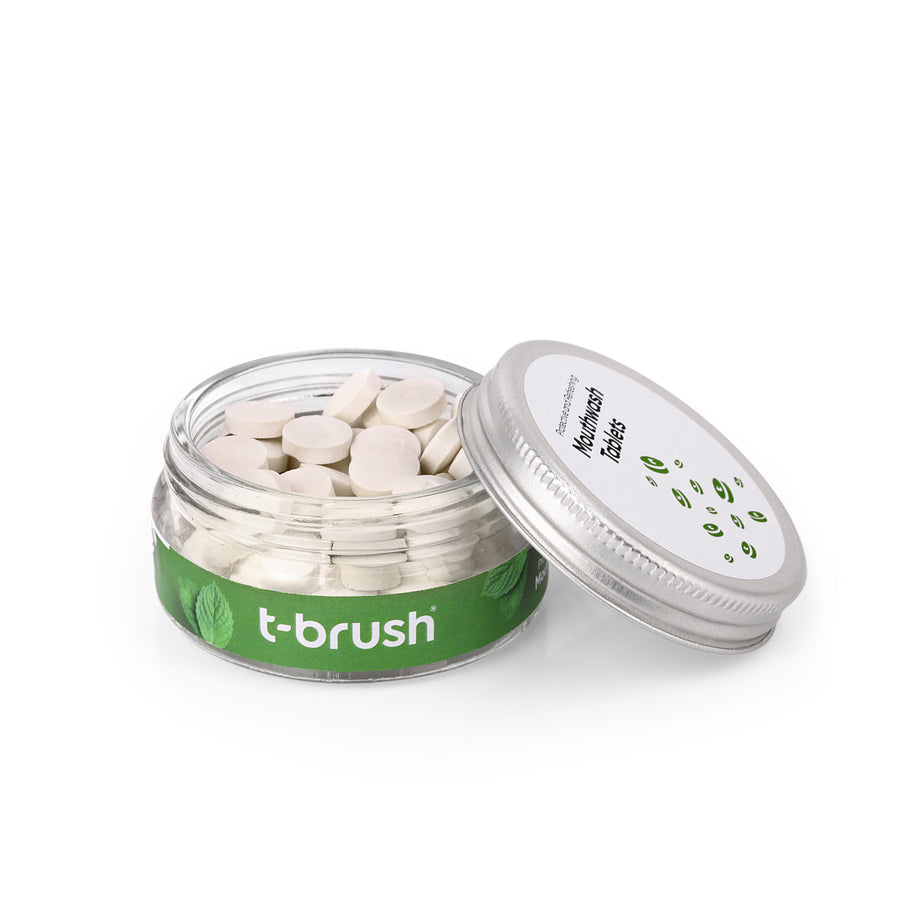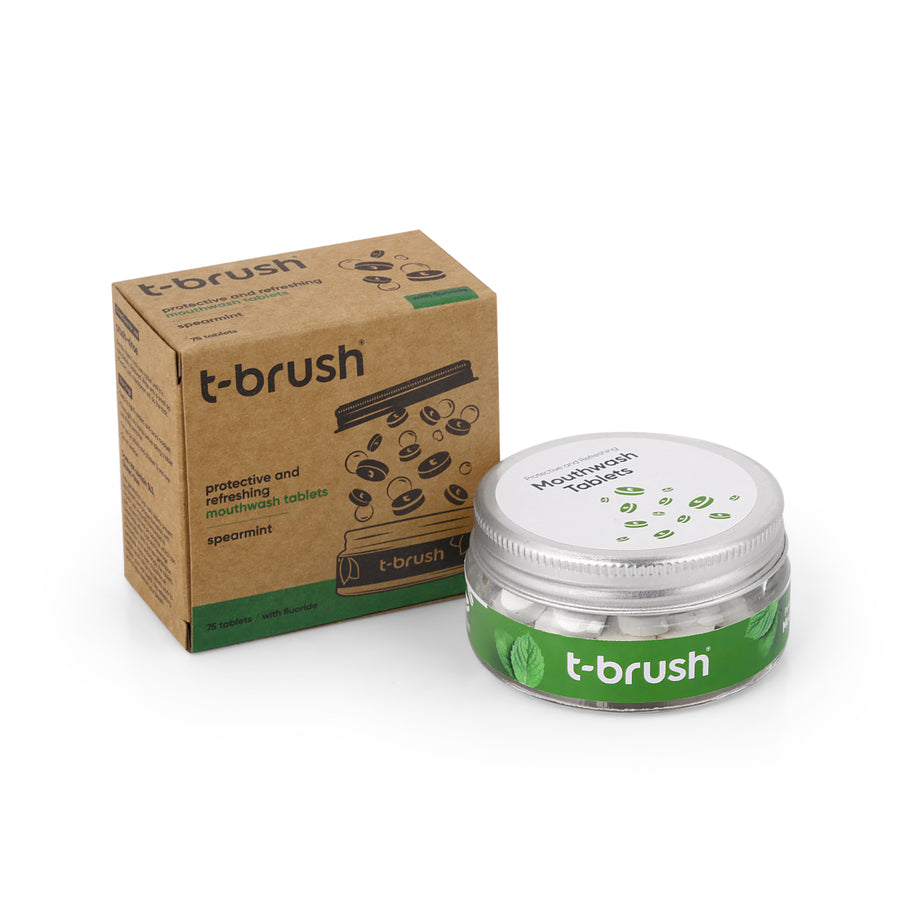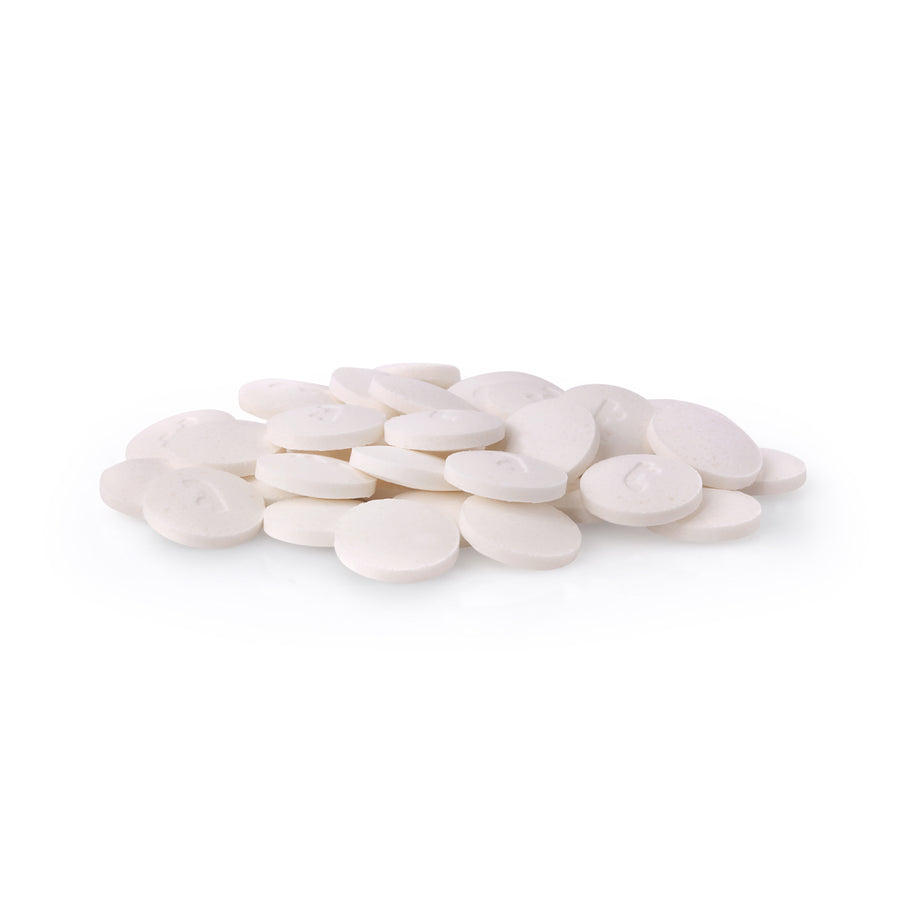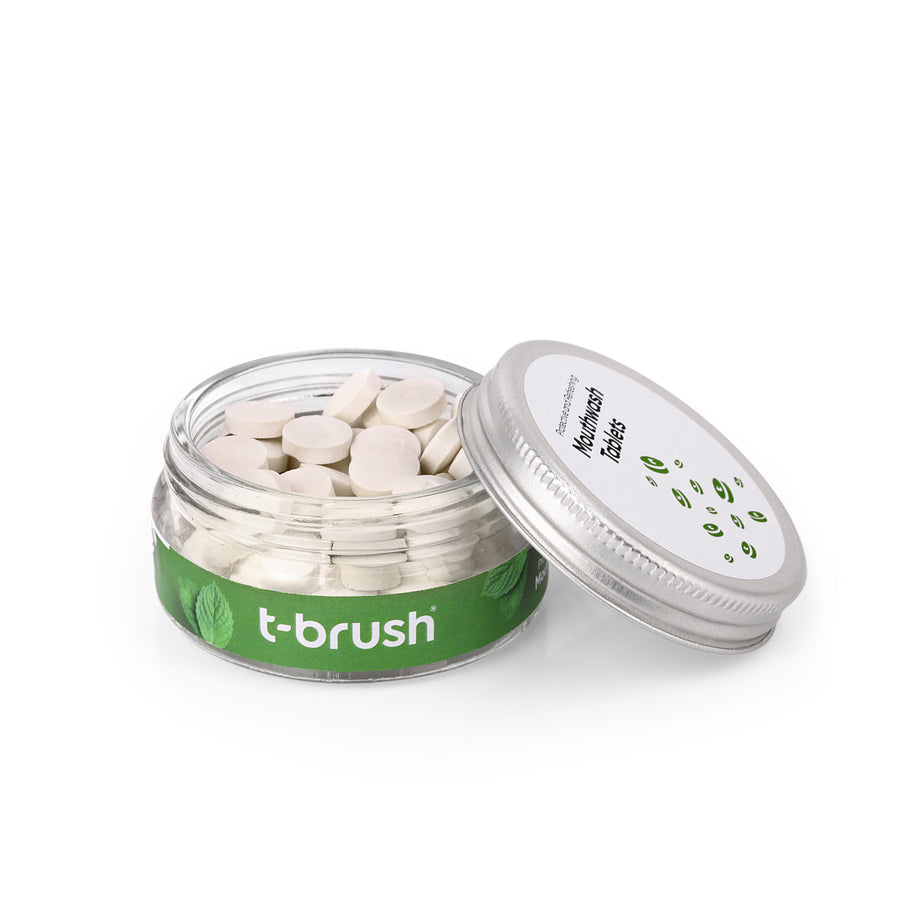 t-brush

Vegan Mouth Washing Tablets - Mint Aroma with Fluoride (75pcs)
A completely different experience among mouthwashes that complement oral care. We are bringing effervescent technology together with another oral care product. We reduce our plastic footprint by 100%.
£9.90
100% Recyclable / Vegan / Cruelty Free

Made from completely natural ingredients

Prevents plaque formation on the tooth surface

Helps you to have a fresh and fresh breath

Thanks to its adjusted dose, it allows you to rinse your mouth with the product you need.

Prevents excessive water consumption beyond your need.

It provides personal hygienic use.
Discover all t-brush products
| Traditional Mouth Washing | t-brush Mouth Washing |
| --- | --- |
| 250ml - 13 days usage time | 75 tablets - 75 days of use |
| Contains chemicals | It is obtained from completely natural ingredients. |
| Contains dyestuff | Dye Free |
| Commonly contains SLS | SLS Free |
| Commonly contains alcohol | Alcohol Free |
| Contains gluten | Gluten free |
| Commonly contains animal DNA | Vegan |
| Tested on animals | Cruelty free |
| Plastic packaging, plastic waste | Glass Bottle, Aluminum cap 100% recyclable |
| It is difficult to use the same amount of product for each use | The same amount of product is used in each use. |
| Real estate for travel | Travel friendly |
Formulation: Sodium Bicarbonate, Sorbitol, Tartaric Acid, Xylitol, L-Menthol, Citric Acid, Hydroxypropyl Methylcellulose, Isomalt,Eugenia Caryophyllus Flower Extract, Thymus Vulgaris Flower Extract, Rebaudioside A, Magnesium Stearate, Spearmint, Sodium Fluoride 220ppm
How to use: After chewing our formulation developed with effervescent technology, a sip of water is taken into the mouth to ensure complete dissolution and the mouth is rinsed for a minimum of 30 seconds.